Intoxicated Driver Resource classes are typically offered every second weekend of the month at The College of New Jersey (TCNJ).  Each class runs on two consecutive days, Saturday and Sunday at TCNJ.  Classes are from 8:30 AM to 3:30 PM.  
The cost of the Intoxicated Driver Resource class is $264.00.  The fee must be paid in full prior to the start of the class.  Clients may mail a money order or certified check made payable to the "TCNJ/IDRC" or you may pay by credit card for an additional service fee of 2.75% ($7.26)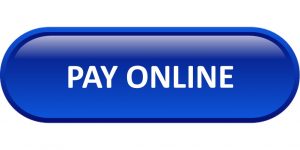 No personal checks will be accepted by the TCNJ/IDRC.  Payment should be mailed to:
The College of New Jersey/Mercer County IDRC
Forcina Hall Room 115
PO Box 7718
Ewing, NJ 08628-0718
Fax number: 609-637-5235
You may reschedule your assigned class for the following reasons:
Health Emergency
Death in the Family
Documented Work Emergency
Family Emergency
Documentation such as a doctor's note, obituary notice or a note from your employer is necessary when rescheduling a class. To reschedule your assigned class contact the IDRC at 609-771-2410.
What to bring to the IDRC classes.
Photo ID

Food will NOT be provided by the Center, so please bring a bagged lunch.

If you have completed an alcohol program, bring documentation from the facility to include: date of entry, date of discharge, required aftercare.
Please notify the IDRC two weeks prior to your scheduled attendance if you have a disability and will require assistance. If you do not speak English, please bring an interpreter with you.
Location and Parking
Classes will be held in TCNJ's Education Building.  Parking Lot 17 is attached to the School of Education and clients may park in this lot at no charge. 
Directions to campus can be found at http://tcnj.pages.tcnj.edu/about/campus-info/directions-to-tcnj/, and a campus map can be found at http://tcnj.pages.tcnj.edu/about/campus-info/campus-map/.